Scientific Vastu "The Science of Architecture" Science and space equal harmony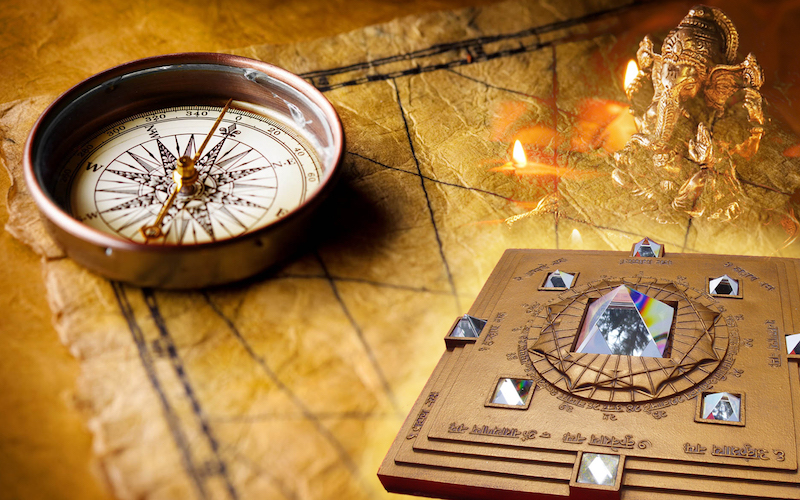 Terminology
The Sanskrit word Vastu means a dwelling or house with a corresponding plot of land. The vrddhi, Vastu, takes the meaning of "the site or foundation of a house, site, ground, building or dwellingplace, habitation, homestead, house". The underlying root is vas "to dwell, live, stay, abide". The term Shastra may loosely be translated as "science, doctrine, teaching". Besides, some say that Vastu was one of the greatest architect and town planning expert ever produced by India who lived 2000 years ago. The king would send him for planning and establishing a town. This concept of Vastu is not highlighted anywhere.

Fundamental concepts
There are many principles in Vastu Shastra. To mention a few which involve certain mathematical calculations, Maana is used for proportional relationships in a building and Aayaadi specifies conditions for maximum well being and benefits for the residents of a building. Below are some of the basic theories in Vastu Shastra.
Five elements
According to Vastu Shastra, the world comprises five basic elements known as the Panch Maha Bhoota. Out of the eight planets, ours has life because of the presence and balance of these five elements. The five elements are as follows.
EARTH (Bhumi) – Earth, the third planet in order from the sun, is a big magnet with North and South poles as centers of attractions. Its magnetic field and gravitational force has considerable effects on everything on the Earth, living and non-living.
WATER (Jal) – This is represented by rain, river, sea and is in the form of liquid, solid (ice) and gas (steam, cloud). It forms part of every plant and animal. Our blood is mostly water.
AIR (Vayu) – As a life supporting element, air is a very powerful life source. Human physical comfort values are directly and sensitively dependent on correct humidity, air flow, temperature of air, air pressure, air composition and its content.
FIRE (Agni) – Represents light and heat which account for day, night, the seasons, energy, enthusiasm, passion and vigor.
SPACE (Akasha) – The Akasha provides shelter to all the above elements. It is also considered the primary conductor of all energy sources within the universal context – physical energies such as sound and light, social energies such as psychological and emotional, and cognitive energies such as intellect and intuition. There is an invisible and constant relation between all the five elements. Thus, the person can improve their conditions by properly designing their buildings by understanding the effectiveness of these five natural forces.
Vastu Shastra combines all the five elements of nature and balances them with the person and the material. It takes advantage of the benefits bestowed by the five elements of nature to create a congenial living and working environment thereby facilitating spiritual well-being and paving the way for enhanced health, wealth, prosperity and happiness.
"A Scientific Vastu session with Mr Hemant is like opening up a book called 'Your Life.' He is clear and focused and gives valuable information lovingly and safely. My session uncovered so many truths for me. I will spend a lot of time with the well that he has helped me to uncover. It was a beautiful experience for me, and I highly recommend Hemant as a source to learn from about loving yourself."Peter